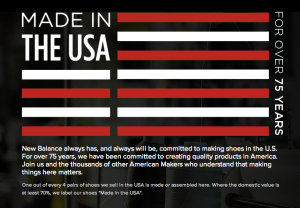 New Balance is committed to the American Maker.
Custom Made in the USA
Designed by you and made in our Norridgewock, Maine factory, our custom shoes pair your unique style with our commitment to quality. 23 base colors, millions of possibilities.
KEEPING JOBS HERE
Our commitment to domestic manufacturing allows New
Balance to employ 1,300 skilled American workers. We also
purchase materials from many domestic suppliers, who employ
over 7,000 workers locally. Take a closer look at each of our
factories, where craftsmanship is always on display.